Draught excluders
Wide range of energy-saving products for municipalities from Market Leader Deltafix
150 million euros will be made available for municipalities to tackle energy poverty. Because gas prices have risen sharply recently, many people's energy bill has become a lot higher. Deltafix has a number of products for residents especially for municipalities to reduce heating costs.
Selected for all municipalities:
These products can significantly reduce heating costs. The following can be offered as a package, but also separately.
Questions? Or order directly? 020-655 63 90
catalog
general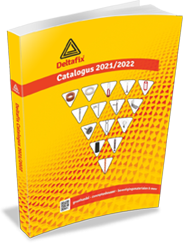 More than 4.900 products
About Market leader Deltafix
Deltafix is ​​the market leader in draft strips. We supply to large parties such as Hubo, Hornbach, Kluswijs and more.
Our advantages:
Able to produce and deliver quickly
We make the products ourselves
Directly at the supplier, so no expensive links
Experience with putting together packages for different municipalities
Need customization? Everything is possible.

To stay informed?
Of all the news about energy-saving products.